Nexium is a proton pump inhibitor (PPI) used to treat gastroesophageal reflux disease (GERD) and other conditions by targeting stomach lining cells and reducing acid production. Nexium lawsuits claim the long-term use of these drugs may result in serious life-threatening health conditions. 
If you are suffering from kidney damage, disease, or failure after taking Nexium, contact Counsel Hound Nexium Lawyer for a no-cost consultation and case evaluation.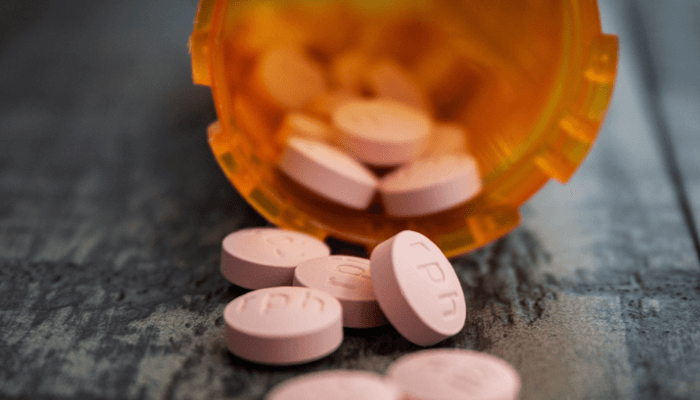 Nexium is the brand name of esomeprazole. Prescription Nexium is a proton pump inhibitor (PPI) that treats severe stomach acid-related conditions, and over-the-counter Nexium treats frequent heartburn. Over 15 million people take Nexium in the U.S.
[1]
Nexium was first approved by the FDA as prescription-only in 2001. Over-the-counter Nexium was approved by the FDA in 2015. The prescription version is manufactured by AstraZeneca, and over-the-counter Nexium 24HR is manufactured by Pfizer.
[2]
Nexium is FDA-approved to treat:
[3]
Gastroesophageal reflux disease (GERD) treatment,
NSAID-associated gastric ulcer risk reduction,
Duodenal (small intestine) ulcer recurrence risk reduction,
Erosive esophagitis,
Zollinger-Ellison syndrome.
Frequent heartburn treatment is only FDA-approved for over-the-counter Nexium.
Common side effects of Nexium include:
[4]
Nausea,
Headache,
Drowsiness,
Abdominal pain,
Constipation,
Dry Mouth.
Long-term use of Nexium and other proton pump inhibitors has been linked to several serious health conditions by researchers.
Researchers at Washington University School of Medicine discovered longtime use of proton pump inhibitor medication resulted in a 50% higher risk of dying in the following 5 years compared to those who used H2 blockers to treat stomach acid conditions. Long-term use was defined as use spanning a year or two.[5] Several studies have linked proton pump inhibitors to increased risks of stomach infections, children born with asthma, ischemic strokes, life-threatening irregular heartbeats, and loss of brain functions.
In addition, proton pump inhibitors are linked to kidney disease. A study of 125,000 people resulted in over 50% of the patients suffering chronic kidney damage. Kidney damage as a result of proton pump inhibitors appears to develop gradually over time, leading to long-term damage or failure.[6]
There have been over 15,000 lawsuits filed against AstraZeneca, the manufacturer of Nexium, and manufacturers of other proton pump inhibitor medications. The individuals claim they have suffered injuries as a result of the medications, and the lawsuits allege that the manufacturers of Nexium failed to warn doctors and patients of the possible side effects including kidney failure, kidney damage, and acute interstitial nephritis (AIN).
[7]
The cases against several proton pump inhibitor manufacturers were combined into multidistrict litigation. It became the second-largest mass litigation in the U.S. by 2019.
Nexium kidney damage can leave you with physical, emotional, and financial hardships. Our Counsel Hound Nexium Lawyer will work to maximize your settlement or award. Types of compensation you may be eligible for include economic and non-economic damages.
Medical expenses related to your diagnosis and treatment.
If your kidney damage or disease forced you to miss work or suffer a wage decrease at a new position, we will prove your losses with timesheets.
Some damages cannot be proven with lost wages, property damages, etc., and you and your loved ones may face emotional suffering as a result of Nexium. Our Nexium Lawyer will work to include all available compensation in your case.
Filing a Nexium claim can help:
Victims focus on health and treatment.
Families afford the cost of their loved one's medical and funeral expenses.
Hold Nexium manufacturers accountable.
The amount of time you have to file a Nexium claim depends on the statute of limitations in your state. Contact Counsel Hound Nexium Lawyer to discuss your eligibility.
Counsel Hound offers no-cost consultations and case evaluations. Many lawyers work on a contingency fee meaning the attorney fees come from your settlement award once you win. If there is no recovery, you will not have to pay anything.
No-Cost Case Evaluation
Law is complicate matter. It can cause you a big problem if you ignore it. Let us help you!
Law is complicate matter. It can cause you a big problem if you ignore it. Let us help you!